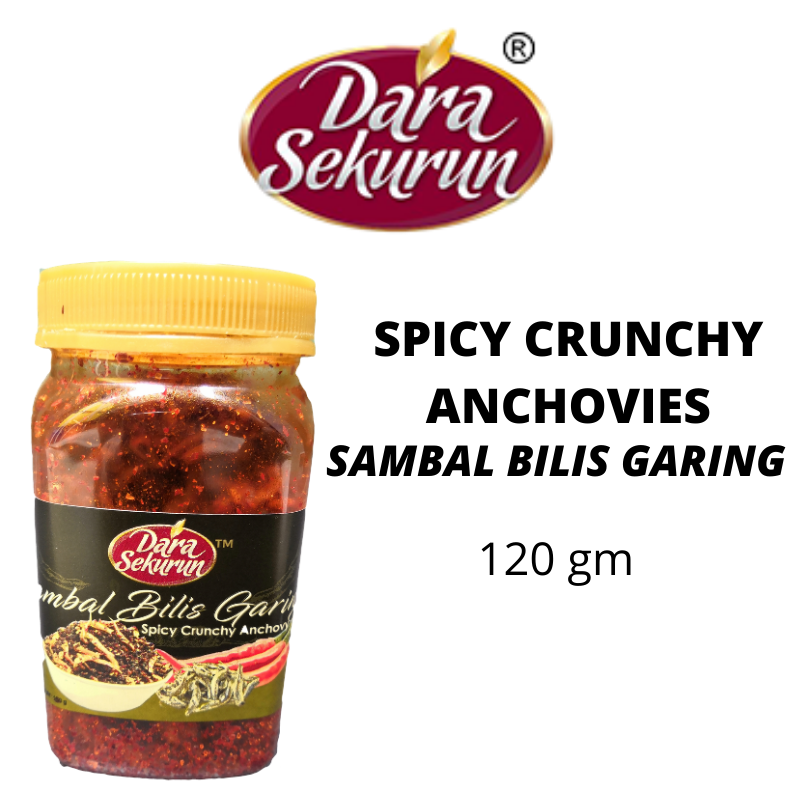 DETAILS
| | |
| --- | --- |
| Weight: | 165 gm |
| Net Weight: | 120 gm |
| Ingredients: | Ikan bilis kopek Langkawi, cili kering, garam, gula, belacan, bahan perasa yang dibenarkan, minyak masak |
| Certifications: | HALAL (JAKIM), MESTI (MOH), Made in Malaysia (KPDNHEP) |
| Shelf Life: | 1 year (if not open & kept at dark and dry place, room temperature) |
Why Dara Sekurun Spicy Crunchy Anchovies?
•    Using high quality peeled Langkawi Anchovies that is small and very crunchy.
•    We removed 99.9% of the chili seed.
•    Contains 90% of anchovies inside each bottles.
•    The sambal is very delicious, the flavor is balance, not sweet or salty and most importantly not too spicy.
•    No addition of preservatives, colorings, MSG and most importantly the product is not oily at all.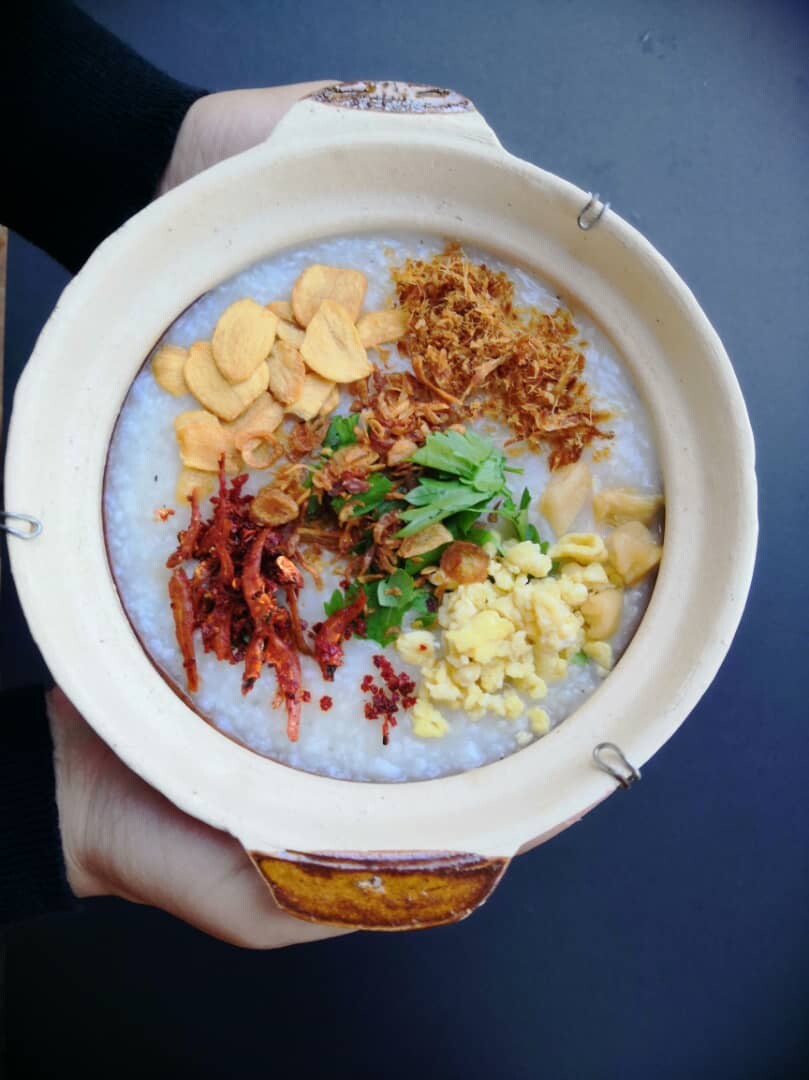 SERVING SUGGESTIONS
Can be eaten with plain rice/fried rice/coconut rice, sticky rice, porridge, bread, soup, fried noodle/vermicelli and many more. Just use your creativity.
STORAGE SUGGESTIONS
Storage; 
When not open: Keep in room temperature. The best is to be stored in dark and dry place like inside the kitchen cabinet.
Once open: Make sure it is close tightly and keep in room temperature. To be finished within 2 months.