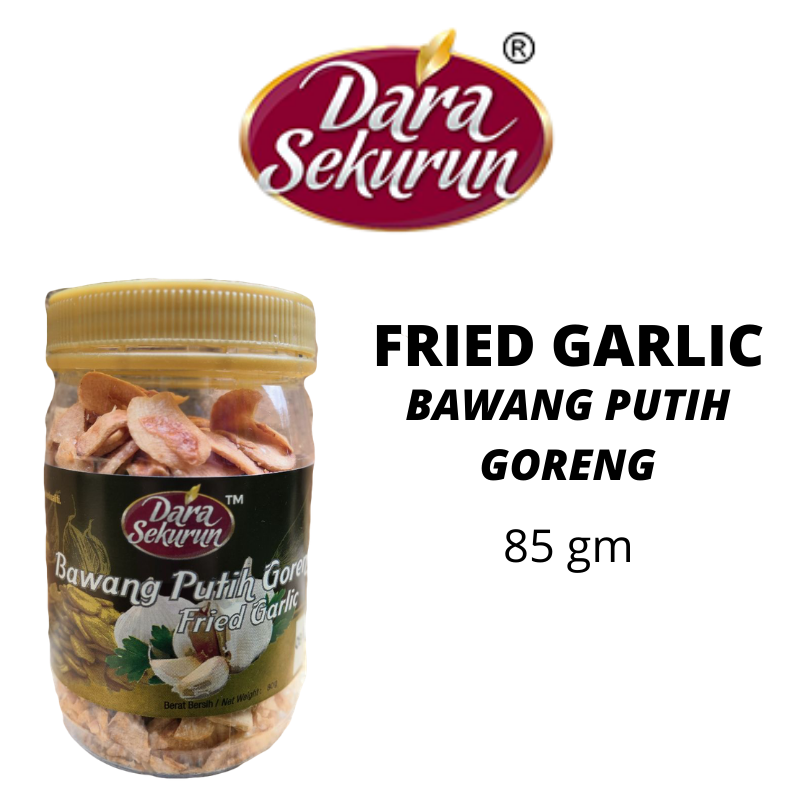 DETAILS
| | |
| --- | --- |
| Weight: | 125 gm |
| Net Weight: | 85 gm |
| Ingredients: | Garlic, salt, sugar, cooking oil |
| Certifications: | HALAL (JAKIM), MESTI (MOH), Made in Malaysia (KPDNHEP) |
| Shelf Life: | 1 year (if not open & stored in dark and dry place, room temperature) |
Why Dara Sekurun Fried Garlic
•    Premium quality & very crunchy.
•    It contains 100% garlic.
•    Fried using new high quality cooking oil.
•    No preservatives, coloring, MSG and no traces of oil as if it was oven baked.
•    The best confinement food for mothers.
•    As an alternative for those who dislike the flavor of raw garlic. This is a fun, easy and delicious alternative for those who wish to obtain the health benefit of garlic.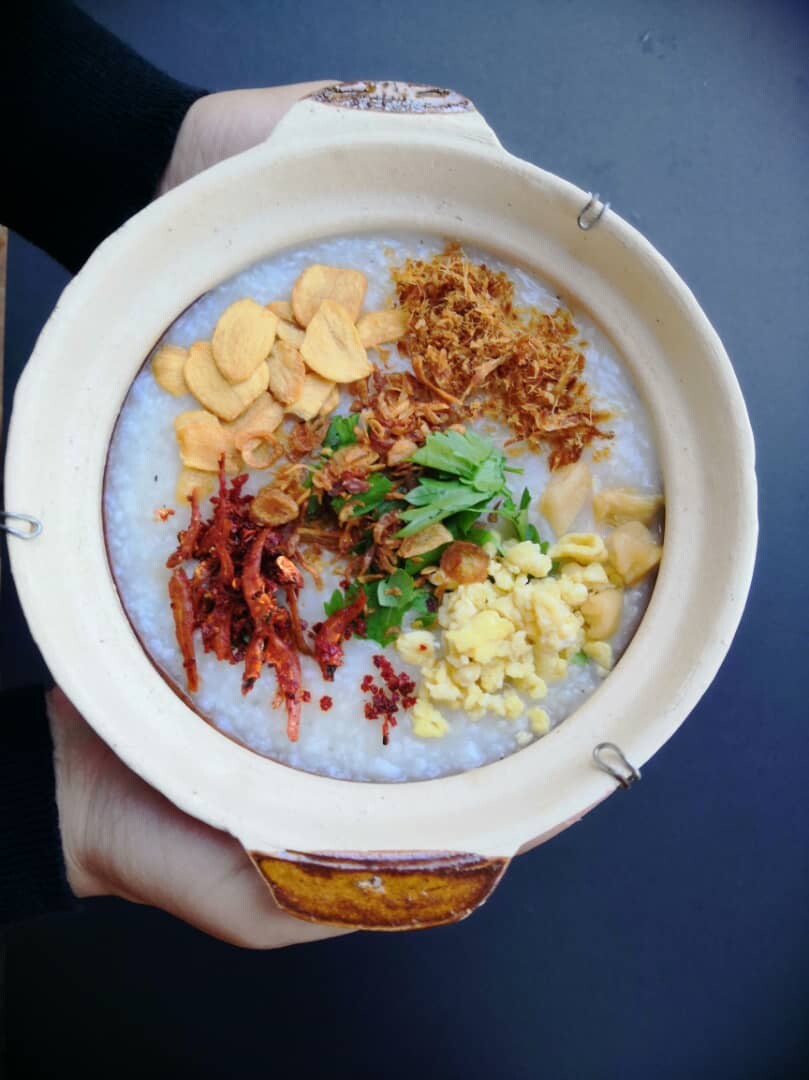 SERVING SUGGESTION
Can be used as a condiments or used as a cooking ingredients. Can be eaten with plain rice, porridge, sticky rice, soup, steam fish/chicken, salad, vegetable dishes, confinement food, healthy diet, Chinese style cooking and many more. Just use your creativity.
STORAGE SUGGESTION
Storage; 
When not open: Keep in room temperature. The best is to be stored in dark and dry place like inside the kitchen cabinet.
Once open: Make sure it is close tightly and keep in room temperature. To be finished within 2 months.